About Harman Kardon SoundSticks 4 White Product Description
| | |
| --- | --- |
| Brand | ‎Harman Kardon |
| Manufacturer | ‎HARMAN INTERNATIONAL, HARMAN International Industries, Incorporated 8500 Balboa Boulevard, Northridge, CA 91329 USA |
| Model Name | ‎Soundstick 4 |
| Product Dimensions | ‎28.7 x 36.9 x 32.3 cm; 4.43 Kilograms |
| Special Features | ‎Wireless |
| Mounting Hardware | ‎Two Satellite Speaker |
| Number Of Items | ‎2 |
| Speaker Surround Sound Channel Configuration | ‎2.1 |
| Speakers Maximum Output Power | ‎140 Watts |
| Speaker Amplification Type | ‎Active, Passive |
| Audio Wattage | ‎140 Watts |
| Wattage | ‎140 Watts |
| Power Source | ‎Corded Electric |
| Batteries Required | ‎No |
| Signal To Noise Ratio | ‎80 dB |
| Connector Type | ‎Wireless Bluetooth |
| Mounting Type | ‎Tabletop |
| Manufacturer | ‎HARMAN INTERNATIONAL |
| Item Weight | ‎4 kg 430 g |
About Harman Kardon Bluetooth Speaker / Harman Kardon Speaker
Harman Kardon SoundSticks 4 White make a statement in any contemporary home.
The groundbreaking transparent dome design and sleek silhouette of the Harman Kardon SoundSticks 4 White blend in seamlessly with your decor.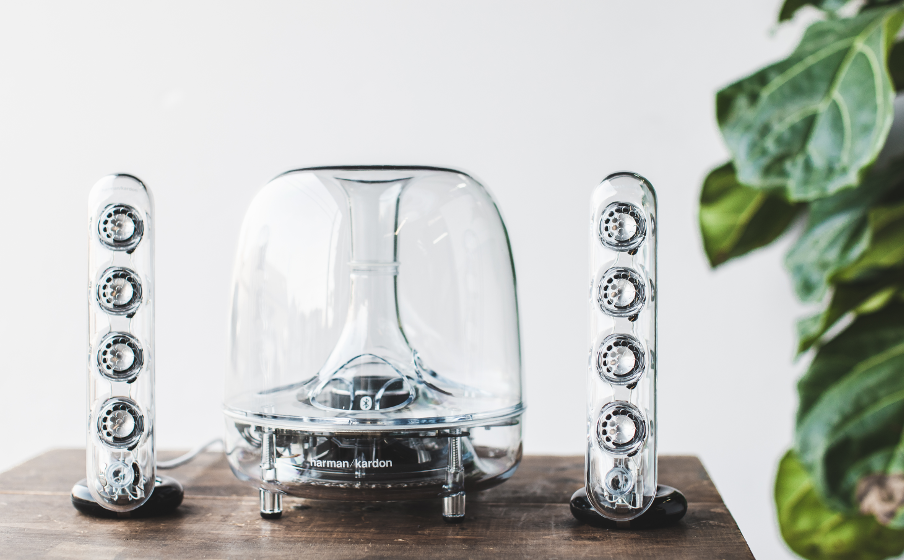 The two satellite speakers and subwoofer cover look stunning with an inner rippled surface design reflecting the beauty of music.
Backed by decades of engineering expertise, discover the perfect combination of iconic design and exceptional audio of the Harman Kardon SoundSticks 4 White.
Extraordinary sound meets sculptural design in this one-of-a-kind audio masterpiece from the legendary Harman Kardon brand.
Bring Harman Kardon SoundSticks 4 White into your living space with unparalleled sound quality and beautiful transparent materials.
Highly regarded as a true work of art by passionate audio enthusiasts around the globe.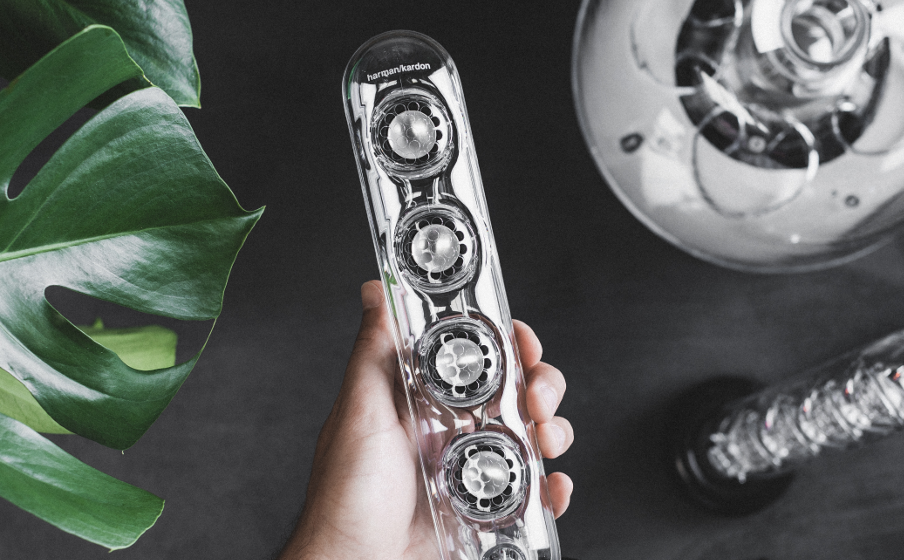 The Harman Kardon SoundSticks 4 White is a stunning system that fills your space with vibrant treble and incredible bass.
Transform the look and sound of your life and experience music in a new, exceptional way.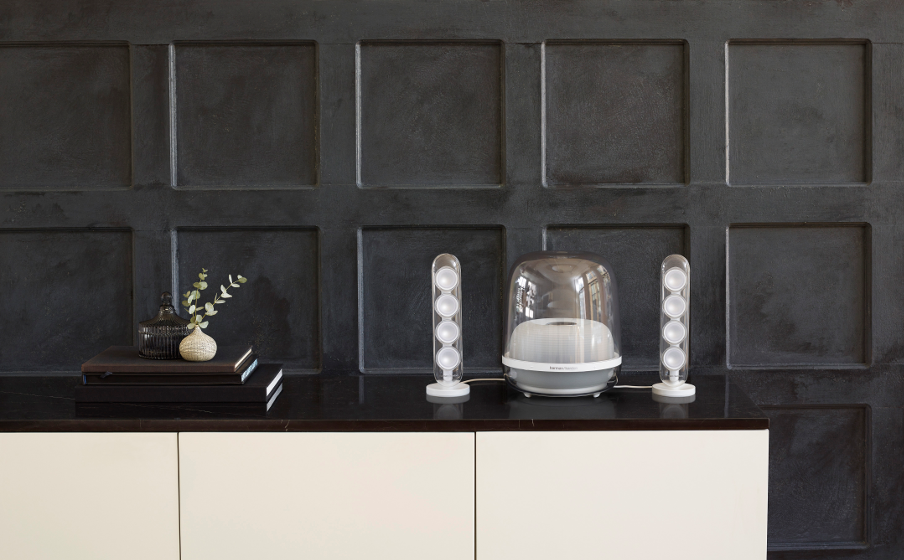 Enjoy consistently rich bass from the impressive dome subwoofer.
And the two satellite speakers of the Harman Kardon SoundSticks 4 White each have four drivers, for room-filling, clear, vibrant sound.
Now with the Harman Kardon SoundSticks 4 White you can Stream music wirelessly via Bluetooth to enjoy room-filling sound.
About Harman Kardon Wireless Speaker
Harman Kardon gives an exquisite music to your ears when you hear the sound from its system. Loved by the Aristocratic audience across the world, we at Kharidiye.com offer to you at the best price.
With this, you can also attain the Infinity by Harman Spin 150.
With the Infinity by Harman Spin 150, you can enjoy the freedom of the Wireless lifestyle. Be it for your work, play, leisure; you can enjoy the using it freely.
The Wireless ear pod has a combined playback time of up to 24 hours.
With up to 6 hours of continuous playtime and 18 hours of back up power from the charging case, you can enjoy up to 24 hours of playback time.
So no need face the difficulty of charging it every moment to listen to your favourite songs from the earpods you love
Also with the Harman Kardon SoundSticks 4 White, you can get the JBL Xtreme 3 Blue.
JBL is a brand that belongs to Harman Kardon and that both have great music system equipped with the best performance setting.
PORTABLE DESIGN: The JBL Xtreme 3 Blue include carrying strap with built-in bottle opener makes it easy to bring your speaker wherever you go.
15 HOURS OF PLAYTIME: The fun doesn't have to stop. Packed with an incredible 15 hours of battery life, JBL Xtreme 3 Blue lets you party all day and into the night.
WIRELESS BLUETOOTH STREAMING: Wirelessly stream music from your phone, tablet, or any other Bluetooth-enabled device.